The classes are designed to help people make some time and space around their busy, fast paced lives. A time to reconnect to their bodies and calm their minds, in a safe, supportive and relaxed space.
Mindful, breath based movement and mediation are the practical antidotes to the stresses of modern life . We can learnt to be more responsive and less reactive in our lives, connecting to our bodies, focusing to our breath, feeling stronger and surer within ourselves, to become happier, more in tune and connected to the world around us.
General weekly classes and workshops are held at Central Wellness in Lincoln, UK (Directions).
All classes are available for single class or by purchasing a series pass.
Vinyasa classes include instruction on breath, movement and alignment starting with gentle and opening postures building up to standing and balancing poses, closing with a mixture of floor poses, inversions and deep relaxation.
Restorative yoga is about opening not stretching, the goal of the pose is open to a new level of relaxation. Using props such as bolsters and blocks, the body is completely supported into floor based postures, with no muscular holding, to facilitate a deep state of ease and being. Soothing the nervous system, gently finding your way back into your body and out of the busyness of the mind. The perfect antidote to modern living.
My style of teaching is inspired from blending different yoga lineages including Kripalu, Iyengar and Jivamukti yoga. I am lucky enough to have studied with many wonderful and inspirational teachers such as Seane Corn, Bo Forbes, Jason Crandell and Judith Hanson Lasater, with my teacher in the UK Andrea Kwiatkowski. I continue to take continuing professional development workshops and intensives as the path of yoga is an evolving journey.
READ MORE about the different types of yoga I teach.
"Health is wealth, Peace of mind is happiness, Yoga shows the way."
-Sawmi Vishnudevananda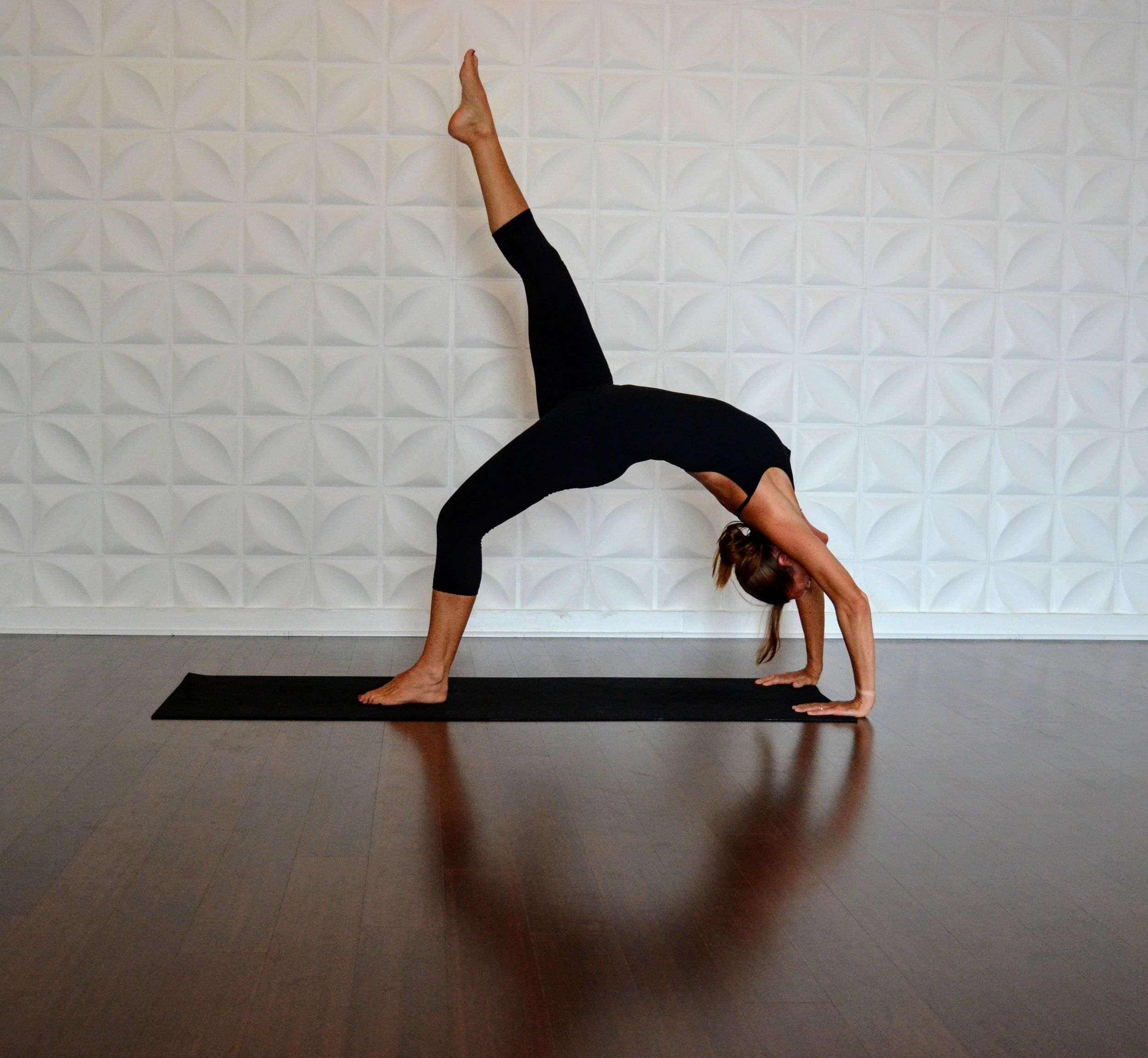 If you are new to yoga the perfect way to start your journey into flow yoga, with attention to breath, alignment and balance. Relax the mind and vitalise the body, invite fluid movement of the spine and general well being of the body by easing away all your stress and tension.
This class is at a slower pace introducing flow yoga. It is suitable for anyone looking to take it easy, build confidence & restore the body. This class can be taken as a preparation to the mixed level class or as your regular practice.
A open level flow class designed designed to build on the foundations of the beginner class with variations of the postures and moving into inversions and balances, modifications offered. Moving through the postures with awareness of breath and alignment.
Tuesdays 8:00 to 9:15pm
Thursdays 7:30 to 8:45 pm
£7 or 1 Series Pass
Central Wellness
2 Allenby Business Village
LN3 4NL
A perfect way to end your day, to ease away all your stress and tension
The class is appropriate for all levels of yoga, including beginners, encouraging you to explore a variety of postures while focusing on connecting to breath with movement in a safe, non-competitive environment. Class include relaxation techniques to help you manage everyday stress and set an intention which you can carry into your day.
A good morning begins a great day!